BUY TICKETS
BECOME A MEMBER

Finale, 2013. Antique table, 151 antique glasses, 5 pitchers, 3 decanters, liquor and mirror. The Ella Fontanals-Cisneros Collection, Miami. Photo: Oriol Tarridas.
Valeska Soares: Any Moment Now is a mid-career survey exhibition of Soares' (b.1957) work, the first at a U.S. museum since 2003. The exhibition features approximately 45 multi-media works, sculptures, videos, and installations created by the Brazilian artist during the past two decades. This project represents a landmark partnership between Phoenix Art Museum and the Santa Barbara Museum of Art as part of the Getty-led Pacific Standard Time: LA/LA initiative.
Valeska Soares creates polished, minimalistic artworks that encourage visitor participation. Through installation and assemblage, she engages with international art traditions and world literature. In her multifaceted art, she demonstrates a fascination with space and time, as well as what occurs beyond their perceived limits. Her works directly engage visitors' subjectivities, cultivating both personal experience and universal knowledge and how each of these affects the other. Soares's environmental installations incorporate the effects of reflection, light, entropy, and even scent. Such experiential qualities are rendered through the incorporation of suspended mirrors, light fixtures, perishing flowers, and vessels of perfume and liquor that slowly evaporate over the course of the exhibition. She also often creates installations of book pages, covers, and bindings to weave meanings between disparate texts that viewers connect conceptually by association. Past and future simultaneously permeate her installations and objects, suggesting an underlying narrative that is often cyclical. Weaving together the themes of memory, time, and the sensorial, Soares creates poetic works that fuse and expand upon the languages of post-minimalism and conceptual art. As fellow Brazilian artist Vik Muniz has stated: "Through a seemingly inexhaustible range of techniques, themes and strategies, Soares' work oscillates between materiality and memory, desire and decay, sensation and intoxication."
Valeska Soares: Any Moment Now is organized by Phoenix Art Museum and the Santa Barbara Museum of Art as part of the Getty's Pacific Standard Time: LA/LA initiative, with major support provided through grants from the Getty Foundation. The exhibition at Phoenix Art Museum is made possible by the generous support of Shawn and Joe Lampe and by grant funding awarded by The National Endowment for the Arts, Art Works.
Events
Logan Lecture Series: Valeska Soares
Wednesday, March 21, 6:30 pm | Free for Museum Members, $5 for non-Members.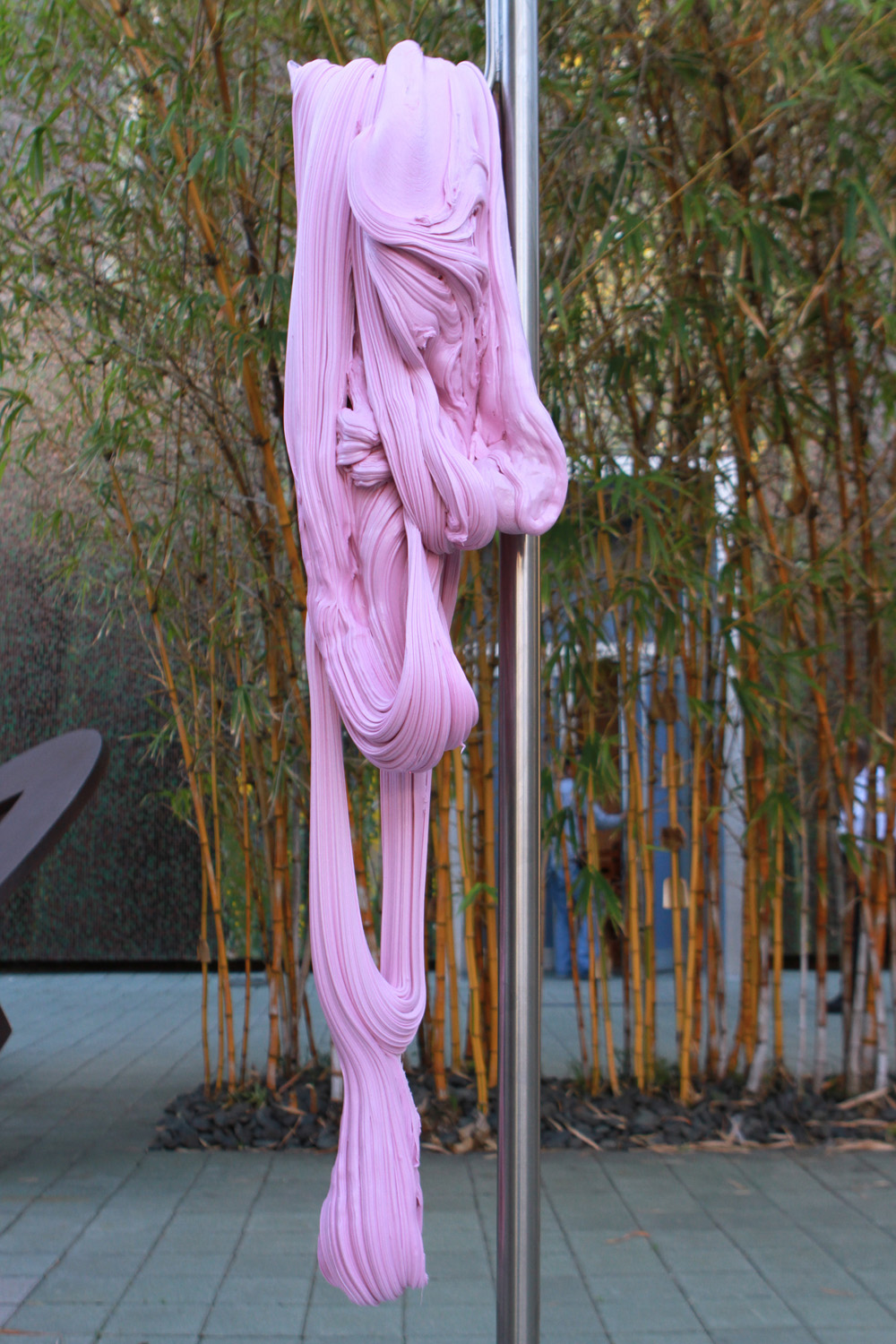 Push Pull
Thursday, March 22, 5:30 - 7:30 pm | Circles Exhibition Preview (Circles Members Only)
Friday, March 23, noon - 2 pm | Members' Preview Day (Members Only)
Friday, March 23, 6 - 7:30 pm | Upper-Level Members' Opening (Upper-Level Members Only)
Saturday, March 24, noon - 2 pm | Exhibition Opening Day (Public Performance)
See (and taste) a performance of Push Pull, an interactive, edible sculpture by Valeska Soares made of saltwater taffy.
Exhibition Audio Guide
Want to learn more about artwork on view in the exhibition? Listen to the varied observations of scholars, artists, writers, and curators as they consider the work of Valeska Soares. Let them be the voice inside your head as you walk through the galleries listening to the exhibition audio guide, or visit the interactive stations in the gallery to learn more.
For a full breakdown of general admission prices and hours, please visit phxart.org/visit.
Interested in coming as a group? For group sales information,
click here.
Press Information
Images
Exhibition Page and left: Valeska Soares, Stop Motion, 2012. 40 disco balls, motors and computer. Courtesy Fortes D'Aloia & Gabriel, São Paulo. Photo: Sebastiano Pellion di Persano.
Right: Valeska Soares: Any Moment Now, installation view, Santa Barbara Museum of Art, 2017.