INFOCUS 2016 Members' Exhibition Viewers' Choice Winners
Each year, INFOCUS, the Photography Support Organization of Phoenix Art Museum, holds an exhibition of photographs produced by its members. In 2016, viewers were asked to vote for their favorite images. Join the two 2016 Viewers' Choice winning photographers, Fred Ullrich and Mario Sanchez, to see more of their work and hear about their processes.
Prints by Fred Ullrich and Mario Sanchez will also be offered for sale, with half of the proceeds going directly to the photographer and half to INFOCUS to fund further activities.
This event will be held in Singer Hall and is free and open to the public.
Information will also be disseminated regarding the 2017 INFOCUS Members' Exhibition, including entry and selection dates, qualifications for entry, and Viewers' Choice award. This year's exhibition will be held at the University Club in Phoenix, from March 6 through May 5, 2017.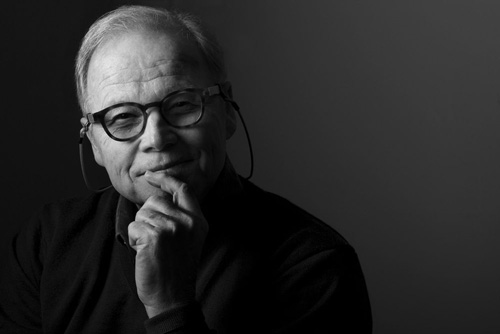 About Fred Ullrich
Fred has been making black and white and color images for over 40 years. He has studied fine art photography as an undergraduate at Arizona State University in Tempe, Arizona. He has participated in several fine art photographic workshops in the New England area and has been recognized for photographic quality in a number of juried art fairs he participated and sold at in the Midwest from 2002 thru 2013. Fred holds a Masters of Science in Education in Instructional Technology from Northern Illinois University, Dekalb, Illinois. Fred worked as a manager of a media services department for a US Dept of Energy National Laboratory for over 20 years. There he developed his editorial photography skills and created images about the world of high-energy physics research that are still being used today. A mid-westerner most of his life, Fred now lives in Phoenix, Arizona with his wife and puppy. His two children live in Brooklyn, New York.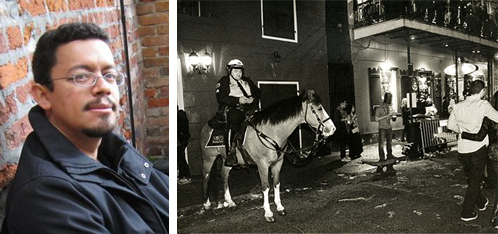 About Mario Sanchez
Mario is just starting his professional photography career and is pleased to have his work recognized by our Members' Exhibition visitors. Connect with him online on
Facebook
.
Image captions: Top, primary event photo: La Jolla Dream Team © Fred Ullrich; Center: portrait of Fred Ullrich; Bottom: portrait of Mario Sanchez, 2014 Mardi Gras – Bourbon Street © Mario Sanchez.
Photographs of the audience may be taken at this event. Your registration constitutes your consent to use any such photos for INFOCUS marketing purposes unless you notify us otherwise.